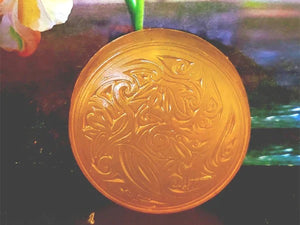 Honey & Glycerin soap with 20% glycerin - will prevent dry skin.
Size:  1 Large bath size bar - 130grams
Larger size for bath or shower
Glycerin & Honey are natural humectants to prevent skin from drying out.
Honey is a natural antibacterial, antiviral and antifungal
Calms skin irritations
Lathers beautifully - will leave your skin silky clean!
Great as a shampoo!  will remove product build up and leave hair 'squeaky' clean!