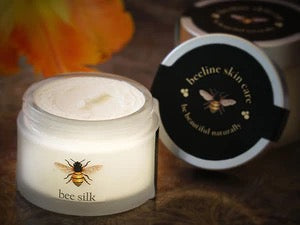 Thick moisturizing crème. #1 Seller! Luxuriously rich! A little goes a long way!
Size: 4 oz jar
Honey & Royal Jelly – to help eliminate fine lines and wrinkles
Thick Rich Restorative Crème
Provides Hydration
Protection from pollution, dryness, cold, heat and UV rays
Adds nutrients to your skin
Honey has natural cell rejuvenation properties to help renew skin cells
Use as a night crème for deep skin repair
Can be used anywhere on the body – hands, elbows, knees and feet
Capable of moisturizing the driest of skin.
A little goes a long way!